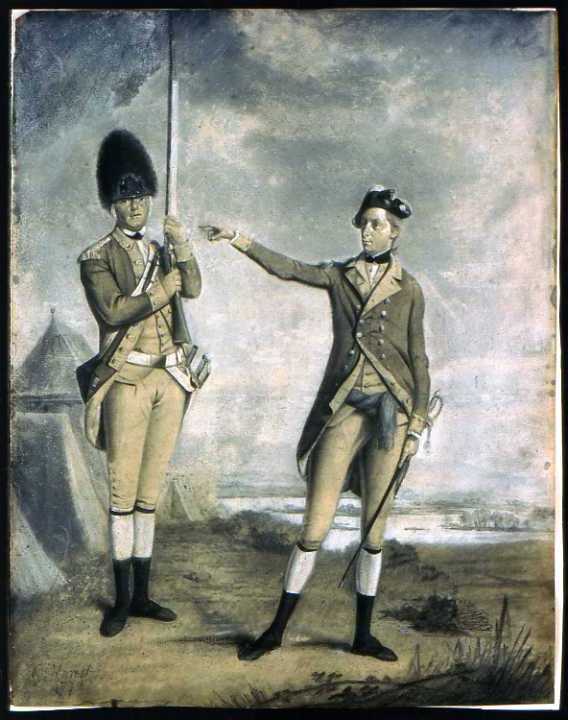 Two Soldiers, 1772
by Charles Forrest (1742-1807)
The Colonial Williamsburg Foundation

Does this 1772 pastel drawing depict members of the 62nd Regiment of Foot?
Click here for a PDF file to find out!
The following links provide documentation for the arms,
accoutrements, clothing, camp equipage, and colours for
his Majesty's 62nd Regiment of Foot, 1777.
Officers
Arms, Accoutrements, Clothing, and Appointments
Sergeants
Arms, Accoutrements, and Clothing
Drummers
Arms, Accoutrements, and Clothing
Rank and File
Arms, Accoutrements, and Clothing
British Army Camp Equipage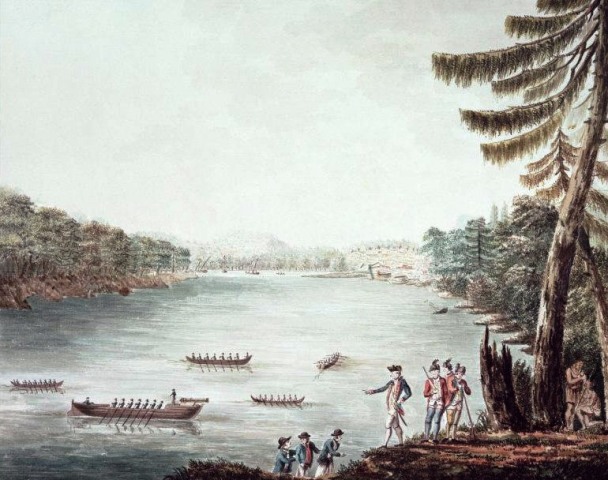 A View Of Ticonderoga from a Point on the North Side of Lake Champlain, 1777
by James Hunter (unknown-1792)